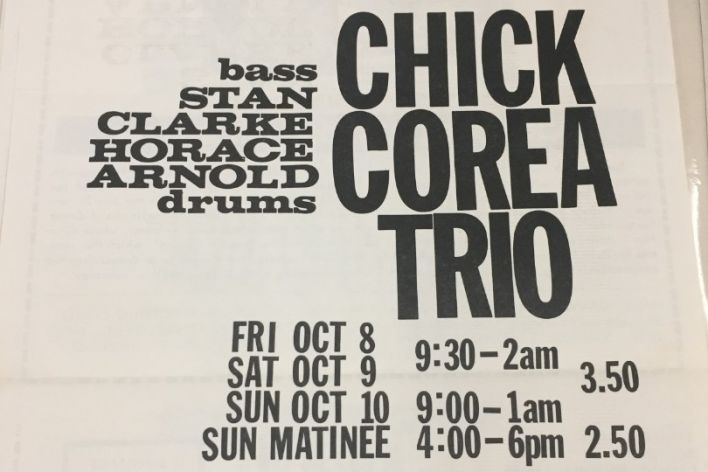 Tempus Fugit
In "Jazz from Detroit," I go deep on the city's influential cooperatives and self-determination efforts in the 1960s and '70s — Detroit Artists Workshop, Detroit Creative Musicians Association, Strata Corporation, and Tribe. The key leaders, musicians, and ensembles associated with these groups included John Sinclair, Doug Hammond, Kenn Cox, Charles Moore, Phil Ranelin, Wendell Harrison, Marcus Belgrave, the Contemporary Jazz Quintet (Cox, Moore, Leon Henderson, Ron Brooks, Danny Spencer) and Focus Novii (Hammond, James Blood Ulmer, Patrick Lanier, Bill Wiggins, John Dana).
Strata Corp. recently got some attention in the jazz world thanks to the release late last year of the Charles Mingus Quintet performing at the Strata Gallery in 1973 (180 Proof Records/BBE Music). I wrote at length about this release for NPR, and my piece went into further depth about Strata. Read it here.
In addition to Mingus, the Strata Concert Gallery also booked multi-night engagements by (among others) Herbie Hancock, Chick Corea, Keith Jarrett, Ornette Coleman, Joe Chambers, Joe Henderson, Weather Report, Elvin Jones, Sam Rivers, Archie Shepp.
This Chick Corea Trio flyer is a fun artifact. Hard to believe this was 48 years ago. Chick told me this was one of the first gigs — maybe THE first — by the group that eventually morphed into the first version of Return to Forever. Last year Chick was the artist-in-residence at the Detroit Jazz Festival. This year, Stanley Clarke — listed as "Stan" back in 1971 — is the artist-in-residence at the festival. I've seen the contracts for these Strata gigs: $1,200 for three nights, plus a Sunday matinee. Does not include travel. For context, that's $7,500 in today's dollars. I suspect 20% came off the top for mgt/booking. Pretty sure Chick's fee has gone up in the intervening years.