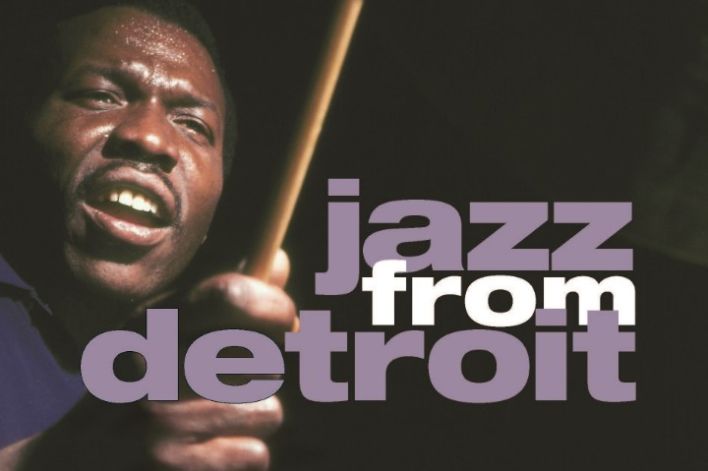 Jazz from Detroit Overview: Apple Music/Spotify
I've created sweeping 61-song Playlists for both Apple Music and Spotify that survey the key musicians featured in "Jazz from Detroit." The music covers the 1940s to the present day and follows the general trajectory of the book. There are a handful of differences between these two lists because the platforms don't offer all of the same tracks. Each proceeds in roughly chronological order, offering two tracks associated with each major figure profiled in the book. There are also selections tied to cooperatives like the Strata Corporation and Tribe in the 1960s and '70s and single tracks representing musicians on the contemporary scene in Detroit.
Most performances are led by Detroiters, but there are also selections where the featured Motor City musician is a sideman — trombonist Curtis Fuller on John Coltrane's "Blue Train," drummer Louis Hayes on Horace Silver's "The Outlaw," drummer Elvin Jones on Coltrane's "A Love Supreme," bassist Ron Carter on Miles Davis' "My Funny Valentine," bassist Rodney Whitaker on Roy Hargrove's "For Rockelle" (a Whitaker composition), drummer Karriem Riggins on Orrin Evans' "Autumn Leaves," and bassist Ralphe Armstrong on Eddie Harris' "Ambidextrous." Framing the Playlists are opening and closing tracks that break the chronological pattern: A Thad Jones song from 1959's "Motor City Scene" kicks off the survey with a sextet in which five of the musicians are from Detroit. (Trombonist Al Grey is the only outlier.) The closing "Passion Dance" comes from McCoy Tyner's iconic 1967 LP "The Real McCoy." While Tyner is Philadelphia-born, everyone else on the date — Joe Henderson, Ron Carter, Elvin Jones — is from Detroit. It serves as a wildly swinging and raucous benediction to this sermon of Detroit jazz. Plus, the photo of Jones by Francis Wolff that adorns the cover of "Jazz from Detroit" was taken at this session.
Here are the links:
Apple Music: https://music.apple.com/us/playlist/jazz-from-detroit-overview/pl.u-RRbV0rxI3GbjE5m
Spotify: https://open.spotify.com/playlist/3rK3AqONwXZ2tDXLCf09oD?si=B4nupKM7RF2b0YQVJIjUlw